Here to Serve.... Personalized Home Owners Association Management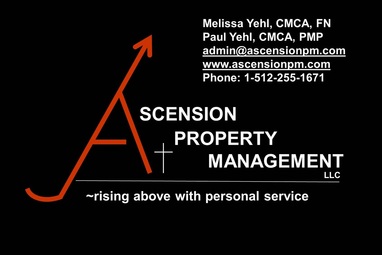 Our company is built on personalized service, and a unheard of business model in the HOA Management Industry. We desire to give clear, project and financial guidance to a select few HOA's. Our fee structure is based on one flat rate per home, with no hidden costs for mailings or collections.
We are a Christian based organization that is focused on handling difficult issues with respect and care for all individuals.
We are based in Round Rock, Texas and we service the Round Rock, Taylor, Pflugerville and Central Austin area.
PHONE:
512-255-1671
FAX
:
512-777-4905
EMAIL:
admin@ascensionpm.com
US Postal Mail:
P.O. Box 6527 , Round Rock TX, 78683
Make A Payment
---